Real estate prices in Australia recorded the highest quarterly spike in the three months to June.
In the latest report from the Australian Bureau of Statistics (ABS), the prices of residential properties in Australia increased by 6.7%.
This is the highest quarterly growth ever recorded by ABS since the agency started the index in 2003.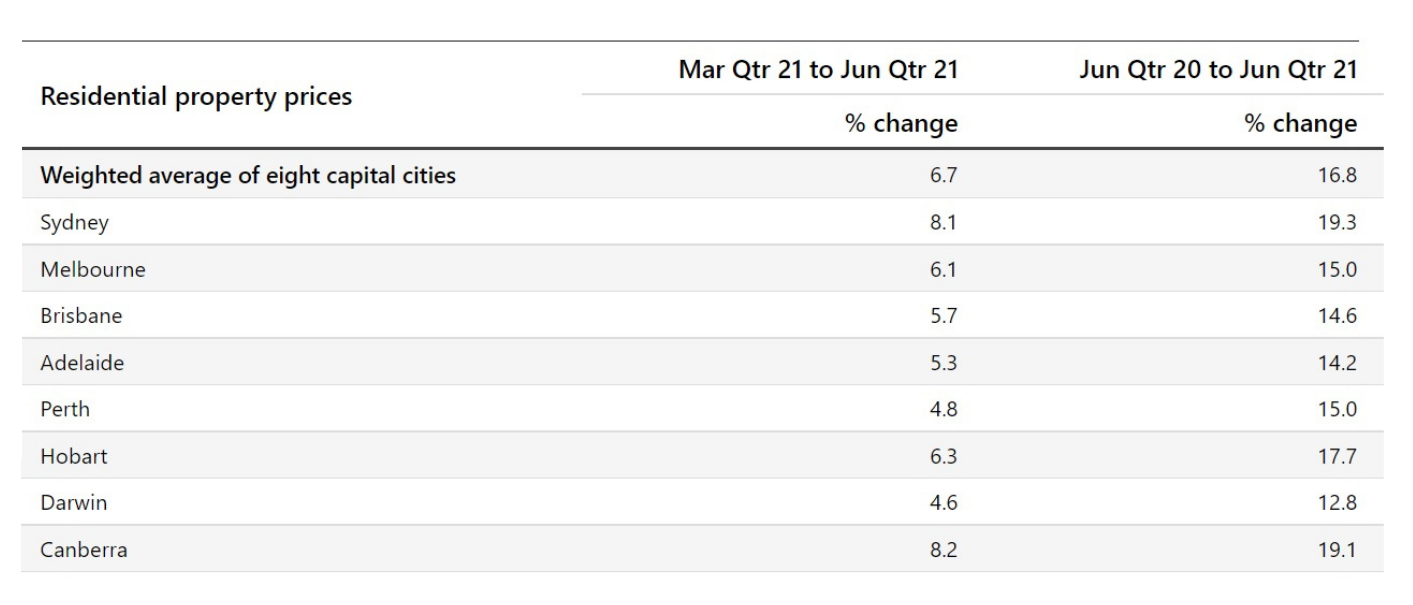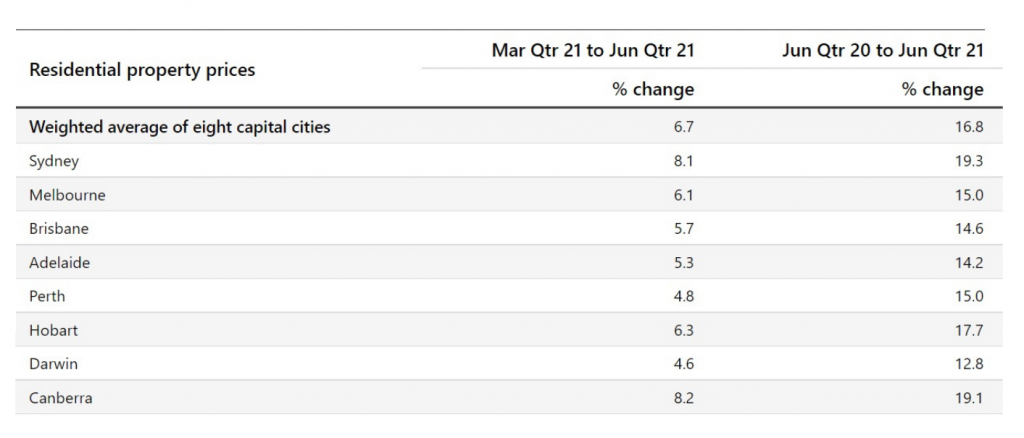 Image Source: ABS
ABS noted that the property market is now being supercharged by low housing stock and historically low cash rates.
Meanwhile, the Reserve Bank of Australia confirms that the housing rates are 19% higher than before the COVID-19 pandemic.
Real estate experts believe that the record volumes are set to spike again in Spring, which is traditionally a very strong period in Australia.
Property Market Price Growth Favours Reverse Mortgage Borrowers
The record high in property prices is a welcome development among those looking to take out a senior's home equity loan,  commonly known as a Reverse Mortgage.
With a Reverse Mortgage, you can unlock your property's equity so you can convert it into cash that you can use.
This financial product is quite popular among seniors who have already paid off their mortgage but are considered 'assets rich but cash poor'.
Many of our clients at Seniors First apply for a Reverse Mortgage to fund their aged care accommodation, buy a more suitable car, or even go on a holiday.
With the increasing prices of homes in Australian cities, homeowners who have idle equity can take advantage of this economic situation to secure a higher loan amount.
Remember, the amount of equity that can be unlocked is determined by the owner's age and the value of the property.
Selling Your Home Vs Taking A Home Equity Loan
It is common for property owners to sell if the prices are high.
But for homeowners who are not keen on the idea of moving out, especially seniors, a reverse mortgage is an ideal solution.
Even with a home equity loan, the borrower will still retain ownership and stay in their property as long as possible.
Because you are still the property owner, you can still enjoy the possible rate increases in the future.
Repayments are voluntary, so the interest will be charged back to the loan and will compound over time.
The loan is considered paid if you sell the property, you move into aged care, or the last surviving borrower pass away.
Questions? We Can Help
Seniors First help pensioners understand how a reverse mortgage can help them live a more comfortable life during retirement.
If you are interested to learn more about reverse mortgages, please feel free to leave a comment below or call Seniors First on 1300 745 745.
You may also download our FREE REVERSE MORTGAGE GUIDE.
Regards,
Darren